Principal's Message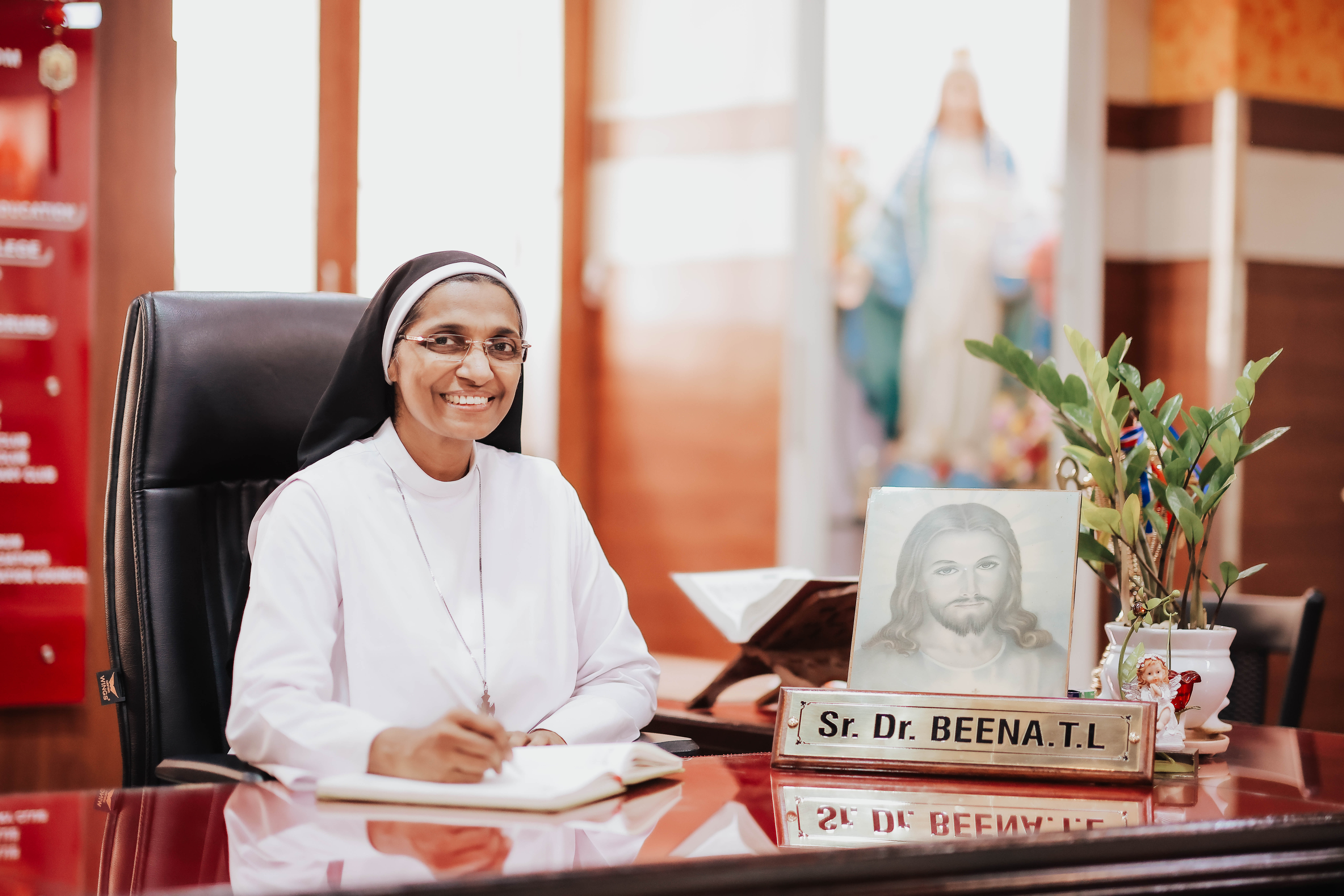 "The LORD your God is in your midst, a mighty one who will save"
Zephaniah 3:17.
"Together we are stronger" is the voice that guides everyone at St. Mary's College. When the pandemic broke out in 2019, all the classrooms became voiceless, but now the world has recovered slowly after being shut down for sometime, St. Marians returned to their second home with joy and enthusiasm. Now awaiting the IVth Cycle of NAAC Visit, all the staff and students at St. Mary's are giving their best to welcome the NAAC team with hope and zeal.
Optimism is the secret of success at St. Mary's College, Thrissur. Being protected under the Holy Mantle of our Patroness, Mother Mary, we take each step forward with confidence and determination. A year before the Indian Independence, in 1946, this great edifice of education was born in the heart of the city with the prime motto of empowering the young women. From conception many glorious accomplishments came her way and she moved on with greater glory, instilling power to the powerless and reeling a better world for all who seek her assistance
I am so proud to be the captain of this great institution where each day is welcomed with new hope, a new lesson and renewed strength. On the 75 th successful year St. Mary's fraternity is truly privileged to hold 2125 students, 160 staff and thousands and thousands of "SMART" and "Elder Marian's". Each Marian is shaped with the right kind of education here, nurtured with the amicable approach, noble attitude, optimistic outlook and holistic progress.
May all who come to St. Mary's be always safe, happy & healthy!!!

Principal
Dr. Sr. Magie Jose
(Sr.Margaret Mary CMC)