MARIAN AGRI NURSERY
Marian Agri Nursery, the Incubation Centre under Dept. of Botany was established in the academic year 2018-19 with an intention to encourage gardening and family farming to ensure quality organic food for healthy lifestyle and also improving the quality of environment. The Centre was officially inaugurated by Sri. V.S. Sunil Kumar, Hon'ble Minister of Agriculture on 19/07/2019. The seeds and seedlings of different varieties of ornamental and vegetable plants developed at the Centre by the students of Botany Department under the guidance of faculty are distributed to the staff, students and local community. Vegetables seeds, plants, organic fertilizers are sold to the public. Guidance on plant maintenance and nutrition is provided to the customers.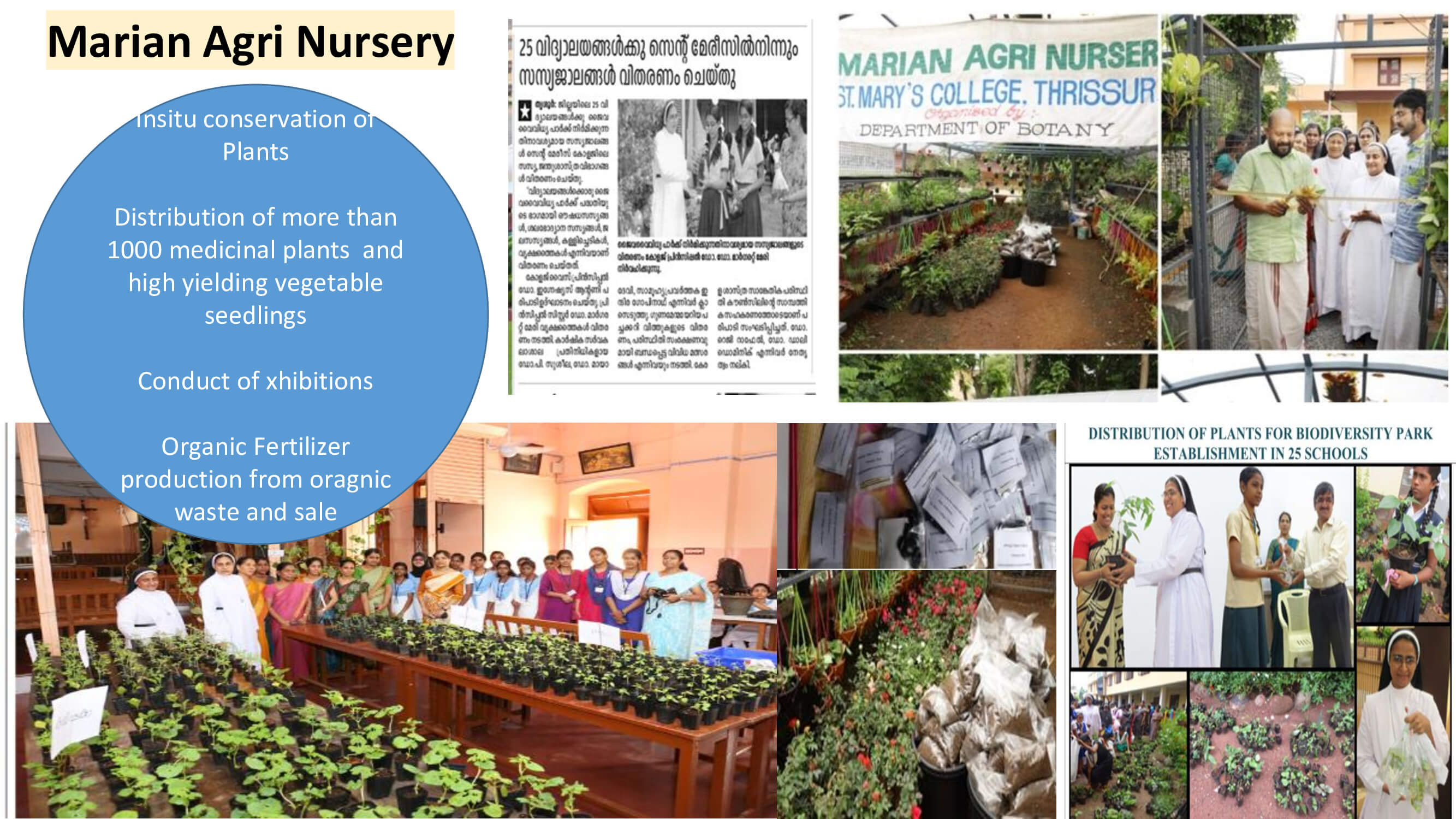 MCAR- Incubation Initiatives
MCAR-Research Support Services provides research assistance for students of the College and neighboring institutions. MCAR–Internship Program offers internship. MCAR initiative for sustainable agriculture developed novel inexpensive products like SMCNPK18-Bacterial consortium to enhance soil fertility after the deluge, MECSMC11-Microbially treated compost to lessen water requisite of plant, GEMS14-Flowering agent, VERMITOL-Advanced bio fertilizer using earth worm are other outcomes.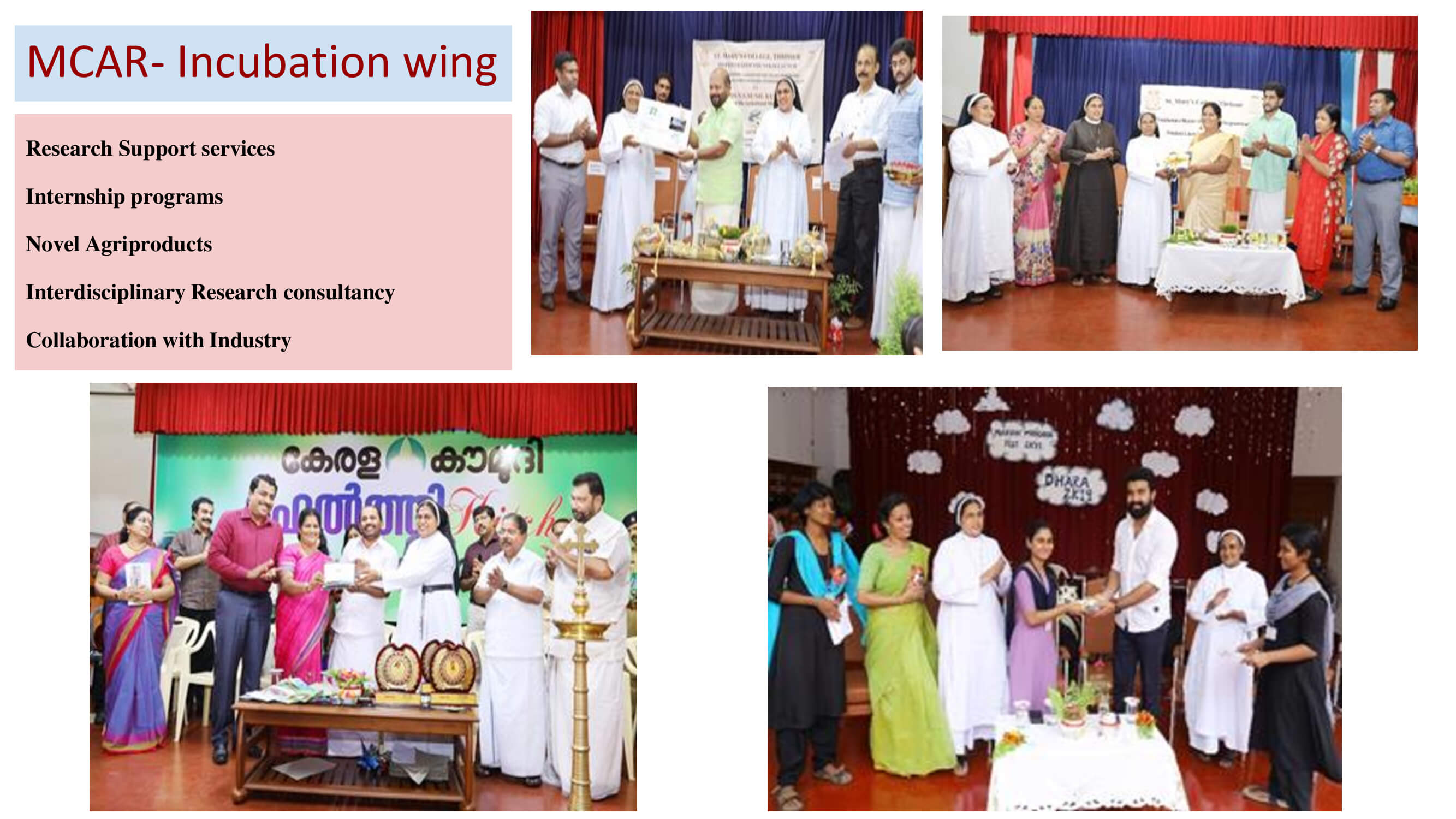 MIRTC : Marian Innovation Research And Technology Centre
MIRTC started functioning from 2015 under the initiative of Department of Biochemistry. The Centre aims to enhance the research aptitude among students. Students are mentored on different research projects from inside and outside the college. Research discussions and development of products were carried out in the Centre. Easy to carry Emergency Water Purification Cartridge, Master Bin, Multipurpose Compost Bin, Biogenic Wound Healing Material, Herbal Mosquito Repellent were developed in public interest and has won laurels in the State Level Yuva Mastermind Competition under the Malayala Manorama Daily.